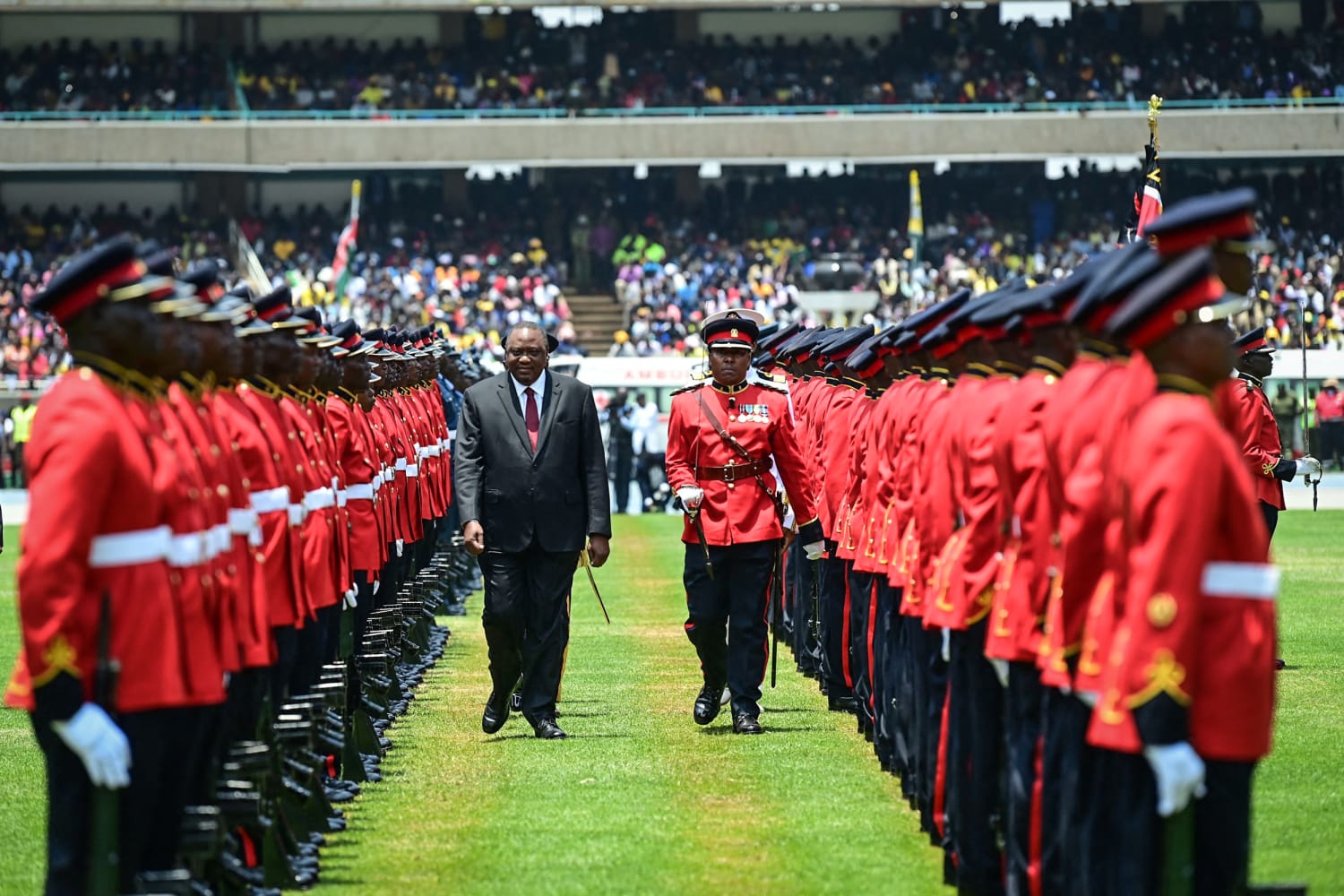 NAIROBI, Kenya — William Ruto was sworn in as Kenya's president on Tuesday after narrowly winning the Aug. 9 election in East Africa's most stable democracy, and was quick to signal that his leadership would be strongly Christian.
The Supreme Court last week rejected a challenge by losing candidate and opposition figure Raila Odinga in the official results, completing a remarkably peaceful election.
Ruto, 55, had been a deputy for outgoing President Uhuru Kenyatta, but had a bitter break with Kenyatta that left them silent for months. On Tuesday, the audience cheered as the two shook hands and again as Kenyatta handed over the instruments of power.
Ruto, who knelt in tears and prayers as the court upheld his victory, knelt on stage minutes after he was sworn in during a lengthy sermon. "A chicken vendor to a president," the pastor intoned, highlighting Ruto's humble youth.
Ruto's first tweet Psalms quoted: "This is the day that the Lord has made; let us rejoice and be glad in it."
The event began with some chaos. Dozens of people were crushed and injured when they forced their way into the packed stadium. A doctor said a fence fell after people pushed on it and around 60 people were injured, although the number could rise.
"We had to treat some with minor injuries. Most of them were rushed to the main hospital in Nairobi," said Peter Muiruri. There were no reports of deaths.
People tried to dodge security forces wielding batons. Some failed. "The police beat me up when I was trying to get in," said a witness, Benson Kimutai.
Ruto is assuming power in a heavily debt-ridden country that will test his efforts to deliver on sweeping campaign promises to Kenya's poor.

[ad_2]