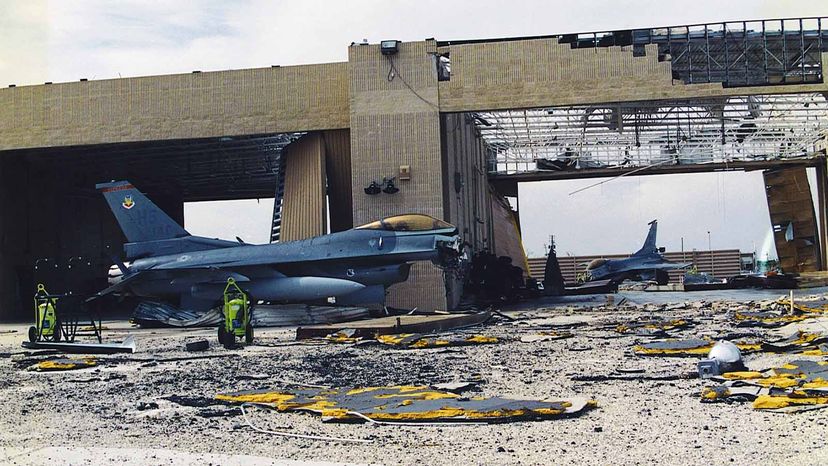 "You can't really describe to anyone what it's like to sit through a hurricane," says Clark, who also rode through Hurricane Katrina, a Category 3 storm, in 2005. "It's almost like they're describing the sound of a tornado, like you're hearing." the popping and cracking of trees, and the fireworks from power lines falling, popping, and breaking. It's just a horrendous sound."
During both storms, Clark wondered more than once if this would be the end. The giant oak trees that line the streets of Richton crumbled in the brutal and relentless winds, which roared for hours. All that was needed was for one of those trees to break through the roof, or for the walls to succumb to the terrible force.
"The house shakes like an earthquake. You feel everything shaking and you don't know what's going to happen," says Clark, who now lives outside of Atlanta. "You pray a lot."
Doug Rohan was starting his senior year in high school when Hurricane Andrew, another Category 5 storm, hit South Florida on August 24, 1992. Rohan and his family took shelter in his father's boarded-up office building. and they spent a long time blackened. all night listening to the rattle and thump of unknown objects speeding across the ceiling.
"When daylight came and we opened the door to look outside, we realized that the noises being heard on the roofs were probably very large tree limbs or portable urinals blown over four or five blocks from the construction sites." Rohan remembers. "There were faces of office buildings that were cut from the facade. That's what a Category 5 hurricane can do in a direct hit."
Rohan lived just 2 miles (3 kilometers) north of the worst devastation in the Homestead district. At Homestead Air Force Base, fighter jets were taken out of hangars. Rohan says entire neighborhoods were leveled as if a "Hiroshima-style bomb" had detonated in South Miami. More than 180,000 people in Miami-Dade County they were left homeless and 1.4 million people were without power, many for weeks. Rohan will never forget that most of what was left standing was smeared on the windward side with a pea-green grout.
"All the leaves were stripped from each tree and chopped like they were in a blender," Rohan says. "So all this sap would ooze out, mixed with the rain, and it was like a poultice on all the buildings and cars. It was like snowdrifts, except it was like finely chopped green leaves."
[ad_2]