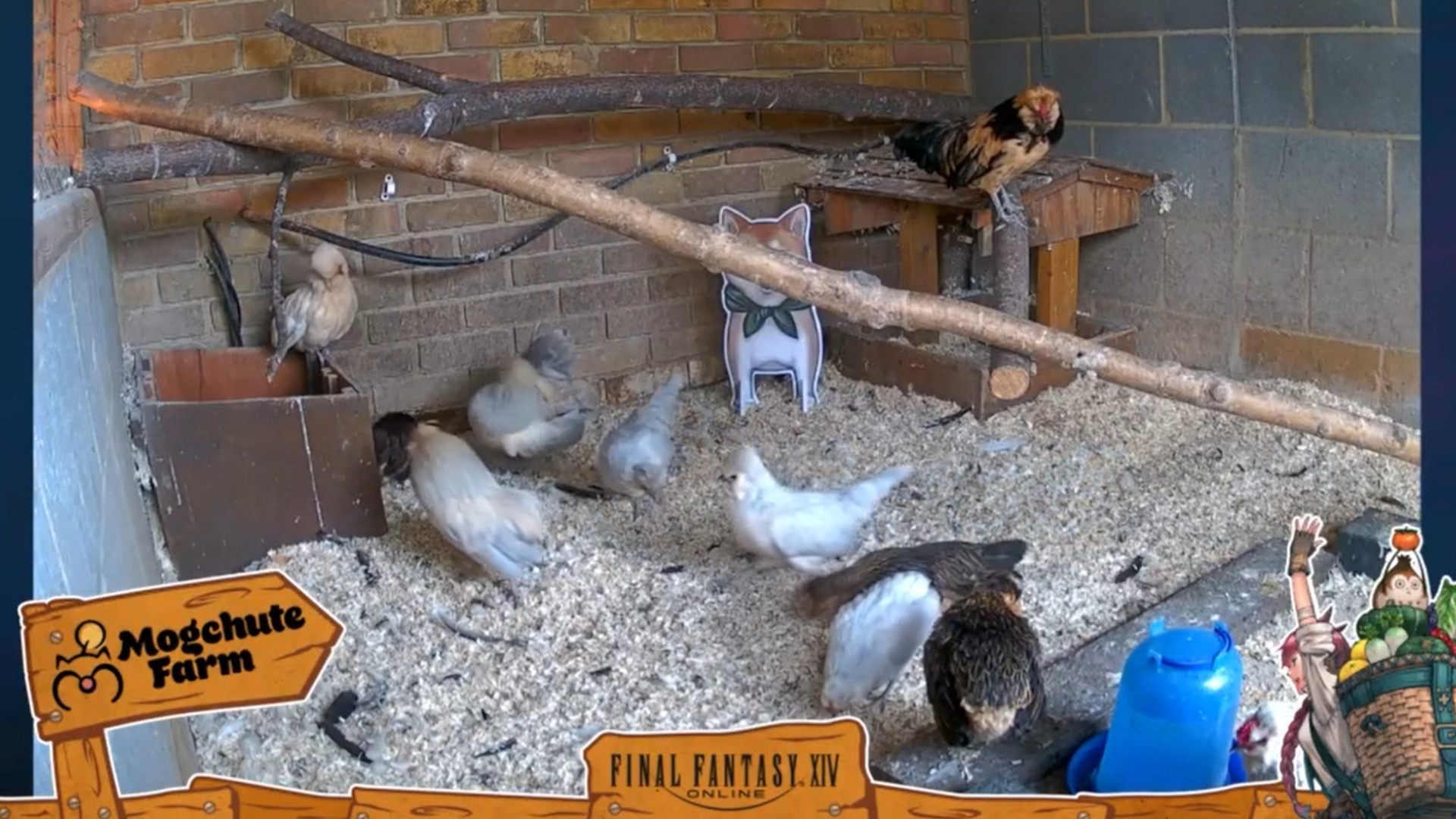 Zenos the Rooster, a real-life bird made famous during a recent Final Fantasy 14 broadcast, could soon be immortalized in the popular MMORPG.
For a bit of context, because if any story needs context, it's this: Square Enix recently teamed up with a London-based farm for a week-long charity livestream in support of the recent Final Fantasy 14 Patch 6.2 update and Island Sanctuary. During the first broadcast, which took place in a chicken coop, a gold and black rooster stole the show for its resemblance to the Final Fantasy 14 character Zenos.
Fast forward a few weeks, and Square Enix seems to be hinting that an in-game appearance by Zenos is a possibility. In an interview with eurogamer (opens in a new tab)Producer/director Naoki Yoshida was asked directly if we can expect to see Zenos as a chicken minion or Final Fantasy 14 mount in the future, and he didn't exactly close on the idea.
"I will avoid giving a definitive answer on whether or not Zenos the chicken will appear in the game, but I can say that the stream turned out to be a great source of stimulation to think about future rewards," Yoshida said.
Of course, that's not a confirmation either, but it certainly leaves open the possibility of a Zenos appearance, particularly as some sort of in-game reward. I haven't signed on to my Final Fantasy 14 character in a minute, but this is just the kind of community-driven content that would get me hooked again.
For more information, check out our extensive guides on best farming games and the best mmorpg to play in 2022.
[ad_2]