There is no one on Spotify like you. That's the message of individuality the streaming service hopes listeners will walk away with after its latest campaign launched on June 2. The "Only you" function highlights what makes a user unique, based on their listening habits. Think of this as your "wrapped" Spotify mid-year experience.
A great takeaway from the new feature is an "Audio Birth Chart" where Spotify sets the soundtrack for your summer by analyzing your best artists. Your Sun is the best artist you've listened to over the past six months, your Moon is an artist you listen to that best shows your emotional or vulnerable side, and your rise is an artist you've recently connected with. Pair these musicians with a zodiac affinity playlist? You will be too powerful.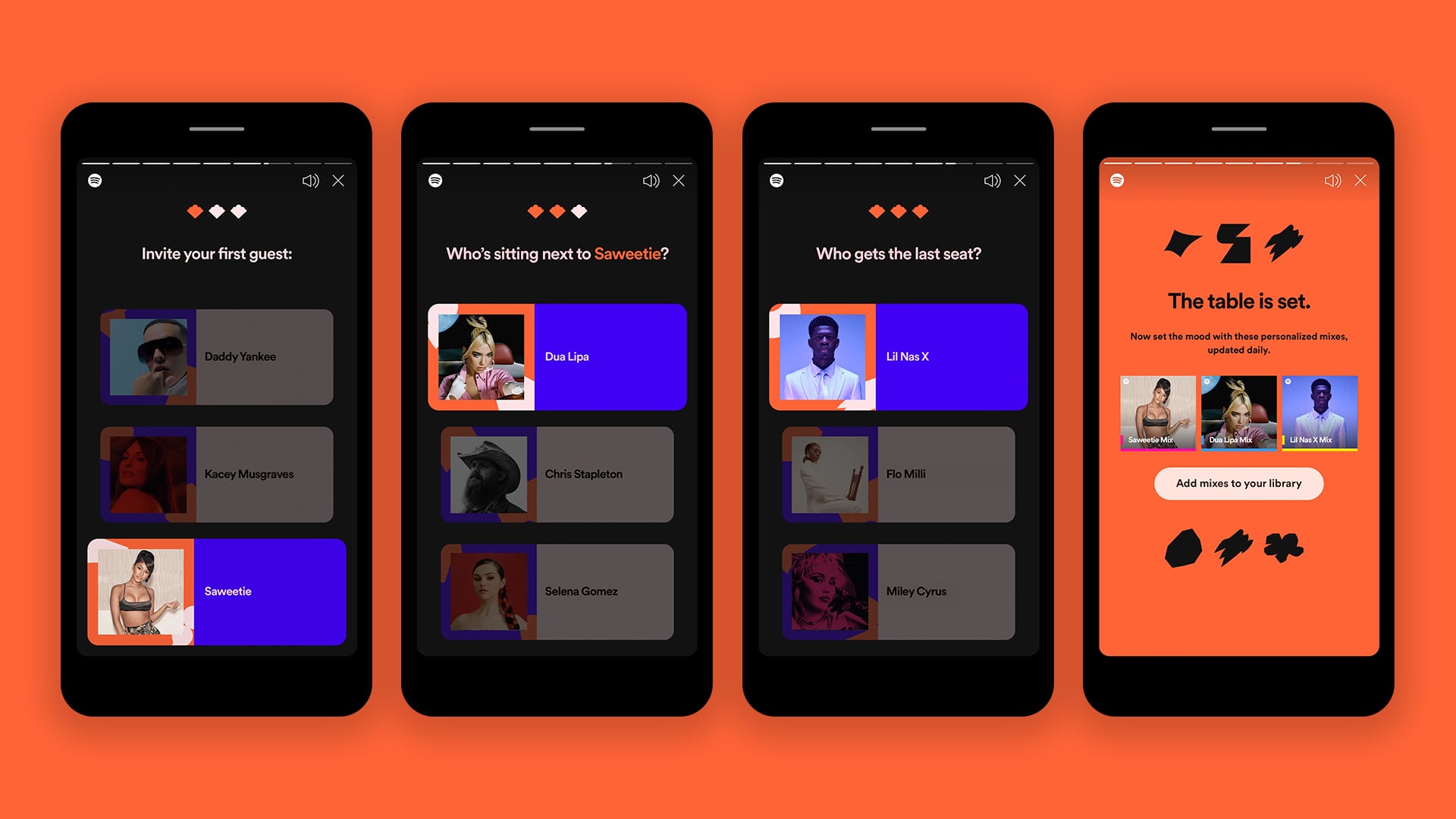 The "Only You" experience can also determine the dinner of your dreams. For which three artists would you set the table? Once you've chosen your dinner guests, Spotify will create a playlist with the theme of your songs. It's not Quite a meal with Harry Styles, but damn if he's not around.
In addition to these fun and personalized features, the campaign also determines the "year of the song" (how you have traveled musically through different time periods), your "time of day" (the music and podcast content you listen to early in the morning or late at night), and your genre / themes (how music and podcast genres distinguish you based on your listening habits).
You can find out which musical journey "Only You" is on by interacting with the Spotify app feature. Listen to your heart (and your favorite songs) as you learn something new about your musical tastes.
Image Source: Spotify